Happy New Year from Mikos at Health Solutions. During the month of January come in and get a free consultation.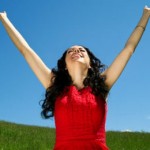 Like a sprout the New Year gives us a sense of potential and vitality  to burst forth and grow.
What would you like to accomplish in the new year?
Health Solutions can help by optimizing well being, vitality and balance. Using the powerful therapeutic tools of acupuncture, massage, herbs and supplements, detoxification, diet and fitness, Health Solutions can customize a treatment plan specifically tailored to your needs.
Feel more vibrant physically and mentally!
Start with building a solid foundation because Wellness is the key to well…  Everything!
Best in the new year!
Miklos Hubay LAc LMT
sbacupunture.com
805 895-6015