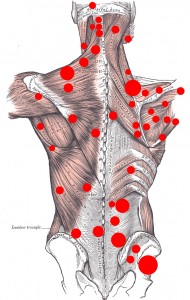 At Health Solutions you can take advantage of reasonably priced stress management treatments to keep your life and work running smooth! The treatments are especially designed for the needs of working people and students.
We have two great options. Both are $40.00  half hour treatments packed with therapeutic value. Treatments are given by Miklos Hubay LAc LMT. With 27 years of experience in the field Miklos brings high level of expertise and focus to help you!
Option 1: The Combo Treatment – massage and acupuncture
Includes a 10 minute massage using deep tissue, trigger point therapy and myofacial release, Expertly targeting the main stress areas of the back, shoulders and neck. Followed by a 20 minute acupuncture treatment designed to shut off the stress response deep in the central nervous system and leave you feeling calm and centered.
 Option 2: Massage Half Hour
A more extensive massage treatment deeply targeting and releasing stress and pain areas of the back, neck, shoulders and feet using deep tissue, trigger point therapy, myofacial release and reflexology.
 Note: the massage is done fully clothed and dry so it doesn't leave you oily for the rest of the day.
Conditions the treatments are known to help with:
Emotional stress, anxiety, depression, mental focus, burnout, muscle tension, back pain, headaches, eye strain, sleep, carpal tunnel, tennis elbow (extensor tendonitis).
 For those that want on going maintenance package deals are available:
5 treatments = 187.50
10 treatments = 350.00
Health Solutions: Acupuncture, Herbal Medicine and Massage
Miklos Hubay LAc LMT
805 895-6015
sbacupuncture.com