About Miklos Hubay L.Ac., LMT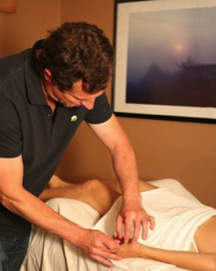 I believe in devoting attention, time and effort to produce therapeutic results for my patients.
Miklos graduated from Santa Barbara School of Oriental Medicine in 2006 with a Masters Degree in Oriental Medicine. He is currently a licensed acupuncturist and massage therapist in the state of California. Miklos has been a licensed massage therapist since 1986, originally practicing in Washington State.
The hallmark of Miklos' style is carefully detailed diagnosis to arrive at the best understanding of each unique case. Close attention is paid to each individual in an unhurried manner, and treatments are tailored and meticulously administered to the needs of each patient. Miklos' decades-long experience with advanced forms of therapeutic massage has given him a finely tuned ability to sense, locate and treat troubled areas.
Miklos has also striven to excel in Chinese herbal medicine. Familiar with hundreds of herbs and formulas, he develops custom formulas to promote balance and healing.